Software Development for Business Automation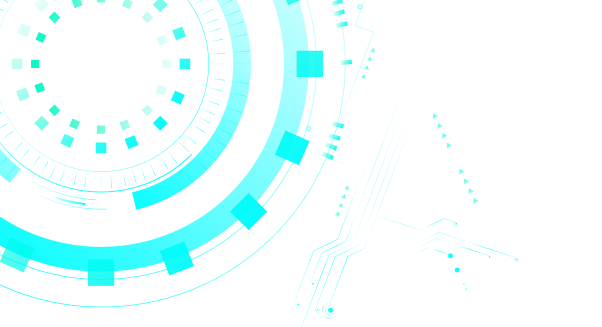 We help businesses cut repetitive tasks, optimize workflows and reduce human error through software for business automation.
Schedule a call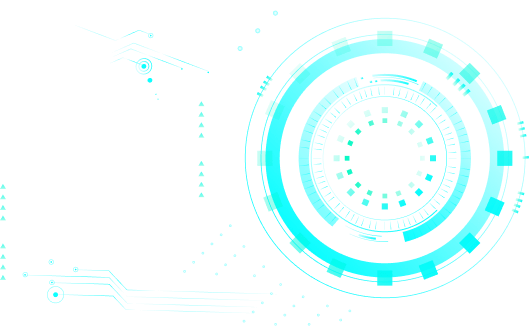 Software product development for business automation
Automation is a scary word that is still associated with robots that are going to take humans' jobs and probably conquer the Earth. It's not like that though. Nowadays, automation in various businesses does what humans do worse and provide them with time to do what they do better.
Calculations are better done by machines, as is tracking, and processing of large amounts of data. Communication, on the other hand, is better done by people. CIO research says that almost 80% of workers believe that automating routine manual tasks that need to be repeated over and over again would allow them to focus on more interesting and rewarding aspects of their jobs.
From where we stand, automation helps build service industries. How your workers are supposed to deliver great service and speak with your consumer on their language if they're too busy filling up reports? How travelers are supposed to trust your agency if it can't notify them about their flight disruption? How your manager can keep all your vendors and deliveries in mind if… Well, you got the point.
Being one of the business process automation companies, we develop customized software that allows different organizations across different industries to be more precise in their decisions and gives them and their employees time and resources to be human and build client-centered workflows.
Our business process automation software
Automated machine learning solutions
AI helps businesses to enhance the security of their data storages which is extremely important, for instance, in banking, healthcare - any industry that stores users' personal information. Automated ML solutions also improve decision-making, shows trends and tendencies unnoticed by humans and notify businesses about anomalies in certain data range (which is extremely important for, f.i., forecasting).
Finance & procurement processes automation
Businesses connected with e-commerce benefit from automation when adopting solutions that simplify and fasten purchase and vendor management; show inconsistencies in pricing; automatically paying suppliers; update contracts and verify requests and automatically send approval or disapproval for them. That gives much more time to do their work for suppliers and more control and satisfaction to buyers.
Marketing and sales solutions for customer acquisition & retention
Every person in a company should in a perfect world relate to customers, but marketing and sales teams are at the frontlines. Yet, these departments are often disjointed: marketers talk strategy and "brand", sales reps talk closed deals. Customer relationship management solutions are what brings them together, helps them plan and support campaigns, optimize costs, notice trends in audience's behavior and act on simultaneously, retain customers, planning rewarding initiatives, etc.
Project management, communication, collaboration solutions
A digital workplace is nowadays a buzzword somewhat near the "future of work." Automation in project management is what empowers teams greatly. From the simple automation like in Slack to more complex project management software that tracks time while employees just filling up checkboxes with completed tasks, these solutions enhance performance and tasks management, collaboration, and productivity; allow managers to lead better and give better, evidence-based feedback.
HR and operations management software
Automation has a place in operations management, too: integrated into a BPM software, it streamlines the logistics and financial management, provides a more detailed look at the teams' performance and productivity. Automated software for HR purposes, on the other hand, helps to track employees' KPIs, work hours and workload, observe the changes in employee satisfaction and retention, provide them with hands-on learning, if needed.
BeKey as a recognized Custom CRM development ace
The success of the modern business is determined by how well its leaders and employees know their audience and how quickly they can react to customers' demands. It's hard to grow new behavior in your end-users, and your perspectives are all dependent on your understanding of the old ones. What drives your users to buy, what is the best time to reach out to them, what individual struggles and issues they are facing while interacting with your product. What motivates user A continue using your product — and why user B dropped the attempt to get a hold of it after a week of trying.
Customer relationship management systems — or CRM — is an automation-based tool to increase your business potential by organizing your conversations with users and letting you employees to focus their marketing, sales, and customer success tactics around your global customer-centric strategy. Among features that help them do it, there are tools for automated warehouse management; dashboards that allow adjusting product pricing in real-time, accordingly to economic changes, sales, or other factors; integration with analytical systems.
No more Excel sheets for reporting. No more Big and Complex tools with features your team doesn't need. Custom CRM development allows to save you tons of money and time that could have been spent on buying and training to use a large-scale enterprise solution — and create a system built specifically for your team, industry, and business niche.
Integrated with analytical tools, a custom CRM system helps you maintain visibility of customer-related processes around your organization, so you and your team know the exact reason why your business fails and wins — and when it happened. So you will be able to act on it, quickly.
Training and on-going support of CRM systems we develop are applied. See the related case study
What our clients say
Itai Levran
Co-Founder and VP Product of Crazy S.O.B. Ramat Gan, Israel
We've worked with a few software dev suppliers, but once we met BeKey we felt that we've found the one... Their service is so much better than all the others, while they ALWAYS deliver on time or even before. They have some of the best talents, ready to boost your project, no matter in what field... Oh, and I almost forgot to mention that their prices claim to be the best in the market! BeKey is a GREAT partner for any of your software dev needs!
Vsevolod Pogodin
Owner of the holding company
For the last 15 years, we had an in-house IT department. All those years we struggled with finding qualified experts in development and marketing and paid high costs for the in-house department. We also used several external service providers, and that also was a headache to select and manage. It was a big and clumsy structure. BeKey Team suggested us a solution that sounded science fiction at the beginning - remote R&D center: no need to spend time for interviewing and selecting candidates, no monitoring and management, no extra costs or technology failures. It sounded too good to be true, so we started our cooperation step by step. In several meetings, BeKey understood our needs and assisted in deciding on the best working processes. Then we established our first small team. As time passed it has grown into a big remote R&D Center performing numerous tasks. Highly recommended!
Why choose BeKey while developing and integrating business automation software?
Automation is one of our passions and we're very cautious about the quality of integration and end value we'll get (cost savings, routine time reduction, an increase in ROI) after finishing a project.
In-depth research & excellent engineering
We combine the excellent work of our developers with in-depth research of the industry and its end-customers and build a product according to best engineering and UX practices.
Hiring our remote dedicated teams, you save the cost of onboarding and keeping the in-house team, and find an effective way to fight workforce recession.