R&D center for Holding Company Success Story
Client
This holding company is 15 years old operating worldwide. It has offices in different locations and more than 150 employees.
Assignment
Build R&D department for the holding company that would operate in all required IT areas. We assisted in restructuring and optimizing the existing IT Department. Our main goal was to create professional R&D department and establish straightforward and efficient communication channels and workflows between the outstaffed R&D and in-house staff.
Technologies: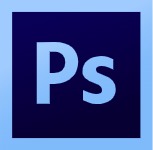 Achievements
Step by Step
We started from a face to face meeting with the top management to understand expectations and to present our short- and long-term plans.
We started with building a small group of experts that would be the core of the future Department. Those were only three people: Lead Developer, Lead QA and Project Manager.
This approach was proven effective by our previous experience and worked very well in this case too. Small team goes through an easier integration and adaptation process. After work processes were developed and communication with all departments was improved, we were ready for team extension.
Growth
The grow process was natural and with the time pass, gradually we have extended the Development and QA Teams and added more departments according to client's requirements.
Since all the work processes have been already settled, the new team members had a smooth adaptation.
Teams
Development Team: Back-End and Front-End covering all required technologies
Project Managers
QA Team: both manual and automation
Marketing Team: Online marketing, SEO, PPC, SMM
Design studio: graphic and mobile designers, motion designers and video experts
Processes
Develop and establish work processes
Clear reports and KPIs
Efficient coordination between departments
Communication
Establish and manage clear communication channels
Status and planning meetings
Direct communication with Team Members
Centralized Task management system for all in-house and outstaffed Teams
Deliveries
Support, development and maintenance of existing software together with in-house Team
Custom CRM system
More than 10 corporate sites and portals
In-house startup projects, currently in Stealth Mode
Integration with Gov services and 3rd parties
Integration with existing software
Get in touch with us for a free consultation.
We're here to help you, your business and your brand succeed in today's fast-paced, digital world.