Software development for the tourism and hospitality industries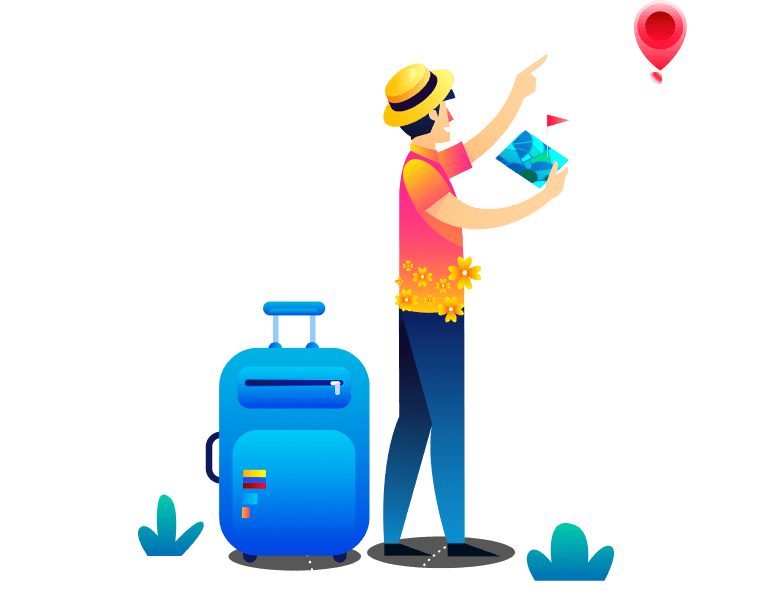 Travel, tourism and hospitality technology solutions are aimed at two things: creating delightful experiences for customers and optimizing workflow in businesses within the industry. Combining both, BeKey team works as analytics, engineers, and designers for your travel solution. We strive to achieve excellence in tourism and hospitality tech and make technology into an irreplaceable helper and assistant for these industries.
Contact us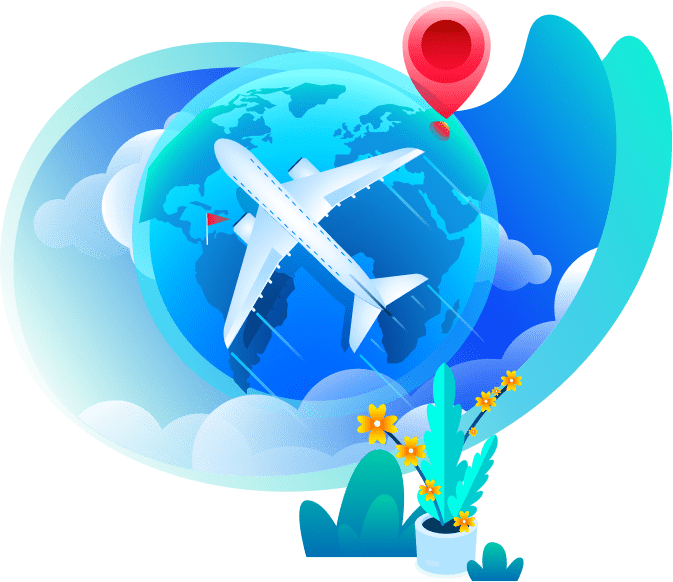 Boosting the revenue of tourism and hospitality industry through the power of digital transformation
Tourism and hospitality transform along with other industries, trying to find a competitive edge by modernizing their approach to how their operation should be run and how to meet their customers' expectations. Rise of machine learning and data science provided industry players with a potential to know potential disruptions, regulate prices according to historical and calendar data, and, finally, understand what their audience wants right now. The success of these industries now is determined, for one thing, by how well they are using that potential.
When we are talking about "smooth integration" between online travel agency (OTA), hotel, transportation, billing, search engines, and entertainment options in a certain local area, we think about rounds of engineering, modernization of legacy systems, optimization, and so on. Users don't need and don't want to think in these terms. They want carefully tourism experiences that are carefully tailored between each other, so they can act on everything they are planning to do in one place.
Surely, the same works for the tourism and hospitality industry's employees, though it's much harder to address the necessity and profitability of upgrading internal operations and channel management solutions or building new ones. Automated routines that fit into your employees' workflow and helpful interfaces that provide them with insights into how the business works and how they are participating in making it better. They not only cause a direct impact on your revenue flow through optimization — they make your workers feel and recognize their value and motivate them as well.
In BeKey, we develop customized solutions to empower the hospitality and tourism industries to introduce them to the path where they can work in a more efficient, resource-saving and accurate way, from the point of customer service.
Software development for hotel management
Customized property management system (PMS)
Specified software development for business-oriented hotels, apartment rentals and large hotel chains automate your employees' routine tasks: it shows rate and availability of rooms, composes confirmation emails, and simplifies inventory management through real-time updates. PMS solutions give your employees tools for easy check-ins, makes payments and billing easier through integration with payment gateways. This software also helps you regulate room prices depending on the occupancy's level. It comprises the analytical engine that assists you in optimizing revenue flow, plus salaries for employees, money transfers and charges from different systems, conditions for your partner collaborations (like OTAs and car rentals), and so on.
Hotel channel management software
We build a single system that helps you manage all your distribution channels, providing you with automatic updates on all OTAs (like Booking.com and Expedia), GDS, metasearch engines (like Google and TripAdvisor), Rentals services (like Airbnb) and social media your hotel is connected to instantly. Hotel's rate is easily updated throughout all channels, smooth real-time updates and predictive analytics based on users' preferences and historical data help you avoid overbooking. An intelligent engine helps you reach a competitive edge by adjusting your pricing to the calendar events' and your own market situation. HCM can be integrated with invoicing accounting software or separate features that are vital for the hospitality industry.
Software solutions for the hotel booking systems
We build a booking and reservations software for your hotel, integrating our solutions with large Global Distribution System (GDS): Amadeus, Sabre, Travelport. From them, you're getting a source of real-time travel data from the industry for your new booking engine that will process and analyze this data. The results of the engine's work will help you reach and attract your future customers through an easy-to-use interface, friendly UX writing, and personalized results. Customer relationship management system, that is integrated with your hotel's customers through the user-facing website, gathers analytics about users' preferences for you. Using it, you're getting valuable data about who, when, and why loves your services the most.
Consumer-facing websites and apps for hotels
In the fight for customers' attention, you need to ensure to build best possible service both in the real world and in digital. Though most people book hotels through OTAs, it's often both costly for your business and not great for your brand recognition. We build mobile-first websites and applications to create a seamless experience for users. Localization, combined with real-time analytics suggesting the dates of best prices, friendly, lively language of copy and simple interactions in these solutions convince users to recognize you. We involve SEO specialists and marketers for you to rank higher & choose and confirm your special niche — and with fast, transparent interactions this helps your hotel site convert more travellers.
Local travel & tourism & hospitality solutions development
While we largely enjoy building large, complex software for tourism and hospitality, it seems only fair that we're all for helping you if you're small hotel that struggles to understand all these connectivity challenges; if you're a brand new cafe with a special menu in need of a beautiful mobile app or website; if you want to organize camping, marathon, or art-festival and need apps to promote or support them.
Small new solutions are as dependent on smooth management and seamless experiences for users or future attendants as giants. Navigation apps and translators, apps that show the best views, etc., etc., — everything you came up with can become reality.
We find great pleasure in building, upgrading and optimizing local experiences, so if you have a small business or travel startup idea in need of MVP, don't hesitate to contact us.
Other solutions for tourism and hospitality industries
Engaging mobile apps or mobile-first websites
Leveraging our expertise in UX research and design skills, we build engaging mobile apps that delight your customer with an ease of use, personalization, and a feeling that you care for them. The classic features include tools for disruption management, geolocation-based suggestions and recommendations, and lots of user-generated content as a feedback to your services. Chatbots, as a way to help customers find solutions to their immediate challenges and answer their questions quickly, are also a valuable asset in building user-centric communication — and we build them too.
Software for OTAs
OTAs are in travel for good, and they also need software to streamline their operations and improve their relationship with clients, corporate travellers or not. We build software for tour management, connecting it to all OTAs accommodation providing partners and metasearch engine, integrating payments, customer tracking system, tools for travel disruptions prediction, prevention and management. Revenue management systems and accounting software, as well as client-facing solutions are of huge help of OTAs' journey to more comfortable clients' experience and increased profits within the digital world.
Software suits for tours, attractions and entertainment industries
We develop software that helps the attraction industry reach their clients, using mobile apps that deliver geolocation-based content to users' smartphones. Quick, platform-agnostic apps with carefully written copy and comfortable ticketing system allow amusement parks, museums, theatres, galleries and other players to make booking and visiting experience for their guests as smooth and pleasurable as possible; self-service tools are included. Booking engines may connect to local OTAs, hotels, and tour suppliers if collaboration exists. Guests can use different payment options. Internal software for attraction and entertainment players allow them to gather user and guests analytics to strategize the future workflow.
Software development for restaurants
and cafe
Restaurants, cafes, and other food-serving related places are integral parts of both tourism and hospitality. We help our customers develop management software that helps restaurants plan their next supplies through inventory status notification, and build efficient relationships with multiple vendors and partners. The systems are flexible and have great integration capabilities for connection to POS systems and payment gateways, as well as to employee self-management tools like time trackers.
What our travel tech clients say
Avishai Josman
Co-Founder & CEO Crazy S.O.B. Ramat Gan, Israel
As an early-stage startup, we contacted BeKey to provide us with a professional full- stack team to help us scale and fast. We encountered a dedicated, professional, and welcoming team, with a unique passion for the job. They provided us with what we needed fast and the costs were very attractive. Highly recommend approaching them.
Itai Levran
Co-Founder and VP Product of Crazy S.O.B. Ramat Gan, Israel
We've worked with a few software dev suppliers, but once we met BeKey we felt that we've found the one... Their service is so much better than all the others, while they ALWAYS deliver on time or even before. They have some of the best talents, ready to boost your project, no matter in what field... Oh, and I almost forgot to mention that their prices claim to be the best in the market! BeKey is a GREAT partner for any of your software dev needs!
Kassandra Elron
CEO at KMJ by Design, New York, USA
I have always found the entire team at BeKey to be extremely professional. Everyone on the team consistently provides results above and beyond expectations. Any given task is responded with out-of-the-box solutions, new ideas and cost-effective solutions. Businesses may be wary of hiring any sort of dedicated software teams abroad. I've been burned by similar situations - but the BeKey team work around the clock, are extremely responsive and experts at what they do. Not only are they more than capable - they are able to suggest new ideas I hadn't thought of. We recently had a kick off in Ukraine - and the team welcomed me with open arms. Everyone at BeKey is extremely timely and responsible, communicative and super intelligent. It takes years to build a team like this. Even in the first few months of working together, my team and I felt like we'd been working together for years.
Why choose BeKey as a software for tourism companies
We great in connecting siloed systems
We're great at making siloed things work together in a quick and pleasant for users way, using cloud computing and APIs. Could be a deal-breaker if we're talking about, for instance, disruption management solutions.
We're research nerds who adore programming
Tech is a tool, and we're proud we have experience and resources to help travel businesses increase their performance, both on operations level and on the frontlines.
With our dedicated teams, you save costs and time
Our R&D centre is located in Ukraine and, being excellent in remote working, we're saving you office and on-boarding expenses and cutting hiring efforts. Read more on the way we work here.